Bringing our Dream to Fruition
It is fair to say that the ambition of a Sports Club at any level is to own their own Grounds/Facilities and whilst it might be taken as a given in some Sports, the soccer landscape in North Tipperary when Rearcross FC entered the NT&DL in 1983 was very different. At that point, no NT&DL Club owned their own Grounds per se with most Clubs using farmers' fields for the soccer season and then pitches reverted to agricultural use during the summer months and indeed sometimes during the soccer season! Of course, some Clubs had access to Council pitches and other public amenities during that period. A roof over your head to tog out was outside the norm and a shower after a game was non-existent. Rearcross FC was very fortunate to have use of the splendid facilities at Bilboa Sports Club after our tenure at the Limerick venue commenced in 1989.
Discussion about the possibility of a Playing pitch in Rearcross village had pre-dated the playing of soccer in Rearcross and "Hogan's Field" was the venue of many notable hurling games in the early years. The possibility of a Rearcross FC owned pitch in Rea had also been in discussion and started to become more of a reality in the early nineties after Bilboa Sports Club proved what could be done by a small rural community. The Club's involvement with the Bilboa lotto commenced in 1992 and then the Club started a partnership arrangement with Bilboa in 1994 which facilitated the Club to earn a weekly income which enabled the positioning of Club savings. The dream was starting to become more of a reality as we started to view different potential pitch locations around Rearcross village.
Following successful negotiations, the Club concluded the purchase of a site in the village in January 1997 which was a huge milestone for the Club and in so doing Rearcross FC became the first Club in the NT&DL to their own property. In fact, the Club had approached the Banking fraternity for a loan at that time but lending to a Club in our position was not a runner, nevertheless Mulcair Credit Union were far more accommodating and approved our loan application to send us on our way. Following on from the initial purchase there was subsequent negotiations to buy an adjoining portion of land in 1998. The following year, the Club purchased part of the old Creamery Shed and Creamery Yard which included an entrance to our Grounds and in an ironic twist of fate, the Club was back to set up a permanent base in the location where the early soccer bouts took place in 1966. The millennium year saw the Club play our inaugural game on our newly laid pitch played on the 25th of July 2000. The late Bridie Carey (RIP) very kindly donated a small section of land at the back of her house to enable our Clubhouse site to be enlarged, the Clubhouse construction was completed in 2001 including Reception Area, Upstairs Meeting Room, Teams/Referee Changing Rooms, Toilets, Storeroom and Boiler room. Further site enlargement took place to enable the development of the site for the All-Weather Playing Area and the installation of our floodlit facility was concluded in 2002. A lengthy procurement process involving a number of legal transactions over the previous five years culminated in the Club's property ownership being spread across five different folio numbers.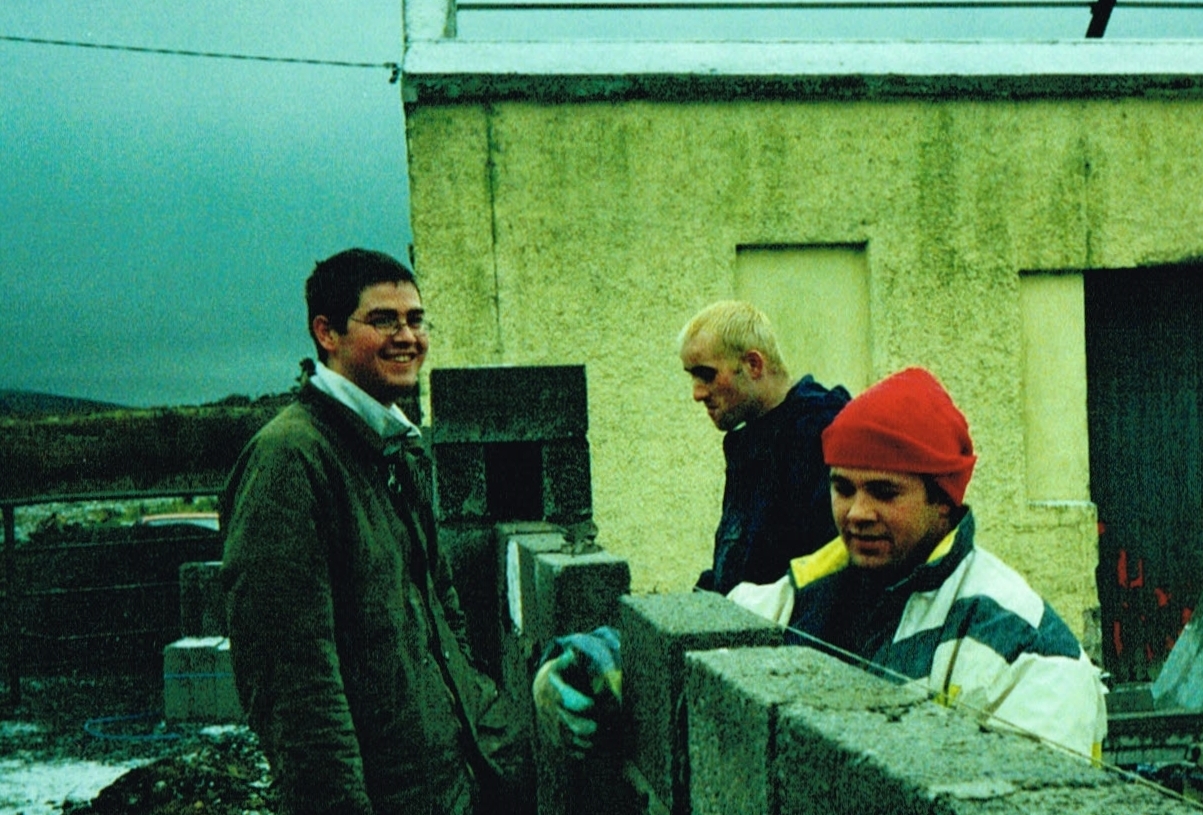 After a few hectic years, the Club took a breather, but developments commenced again in 2005 with our Clubhouse extension including two additional Changing Rooms, Gym and Sauna. January 2008 saw the Club conclude the installation of a generator driven 400 lux floodlighting system on our main playing pitch and in so doing, Rearcross FC became the first North Tipperary Club to host NTSFL & NT&DL floodlit games on the 25th of January 2008. Spectator Stand and dugouts were next up, and construction was completed in 2010. Ball stop nets were erectedbehind the main pitch goals in 2014 and finally our Walking Track installation was completed in July 2016. A major part of our development works included a huge amount of voluntary labour with Davy Ryan Luke leading the charge with meticulous planning and unbounding energy. Dermot Hammersley was also majorly to the fore in a technical capacity in addition to valuable input and assistance received from all Committee members and Club members over that time.
Help came from all sections of the local Community, and we are deeply indebted to all those patrons who gave freely of their time and resources in all weather conditions including some who have passed to their eternal reward in the intervening years, but always remembered.
The Club would alike to acknowledge the magnificent support it has received on an ongoing basis in terms of our weekly lotto operations in addition to the support and help received with its various fundraisers. The Club also received funding allocations, primarily from Sports Capital Programmes, North Tipperary County Council, Clár, Football Association of Ireland, Airtricity (Knockastanna Wind Farm) and the NT&DL.
There is no doubt that our developments could not have happened without the loyal and wonderful support the Club received over the years from members of the local Community, it is truly gratifying for all of us involved with the Club to see a resplendent Rearcross FC Grounds in situ at a central location in Rearcross village.
All Committee members and wider members of our Club and indeed the Community at large are acknowledged and thanked for making our dream come through and whether you assisted on or off the field by supporting fundraising activities or assisted in any way with our developments works, then your contribution is grandly saluted and acknowledged as Rearcross FC Grounds bears testament to the work and generosity of the local community in Rearcross and surrounding areas.
Written by Ger Kennedy (July 2016)