Rearcross FC – World Cup Predictions Competition!
Congratulations to all Prize Winners, read more…
€10 per Entry!
Contact any member of the Committee to enter or get in touch on Social Media and we'll get an entry form out to you!!!
1st Place Prize – €250
2nd Place Prize – €100
3rd Place Prize – €50
Last Place Prize – €50
Best U16 – €50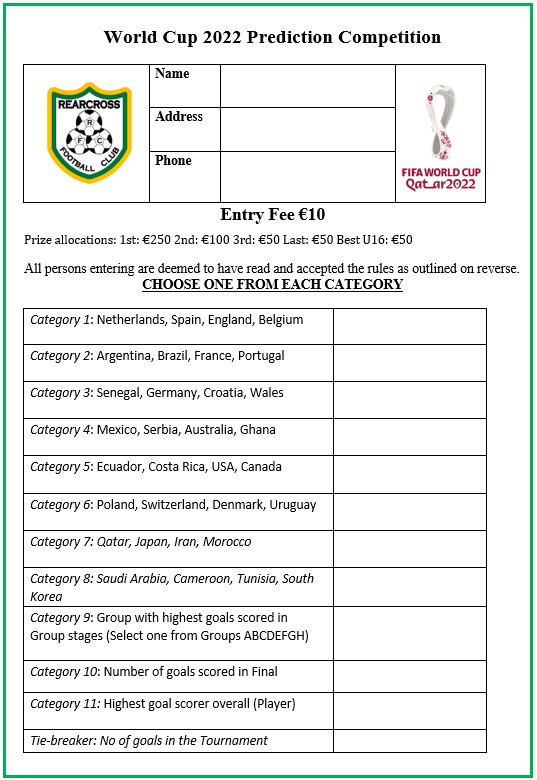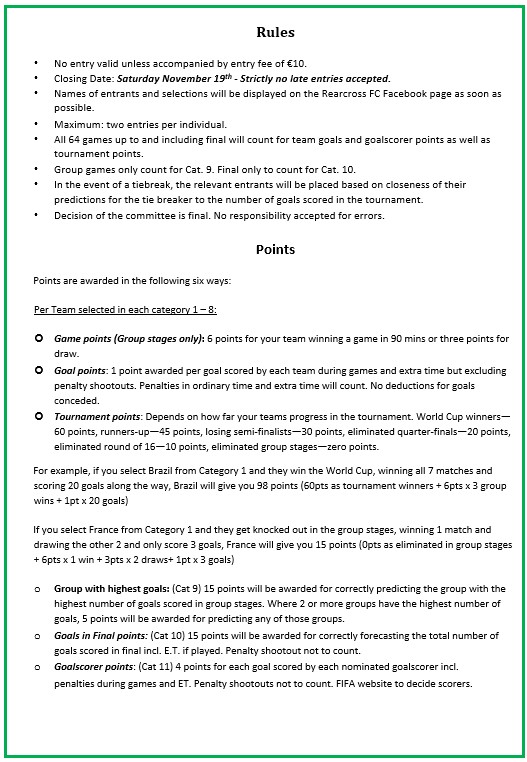 Thanks to all who continuously support Rearcross FC!